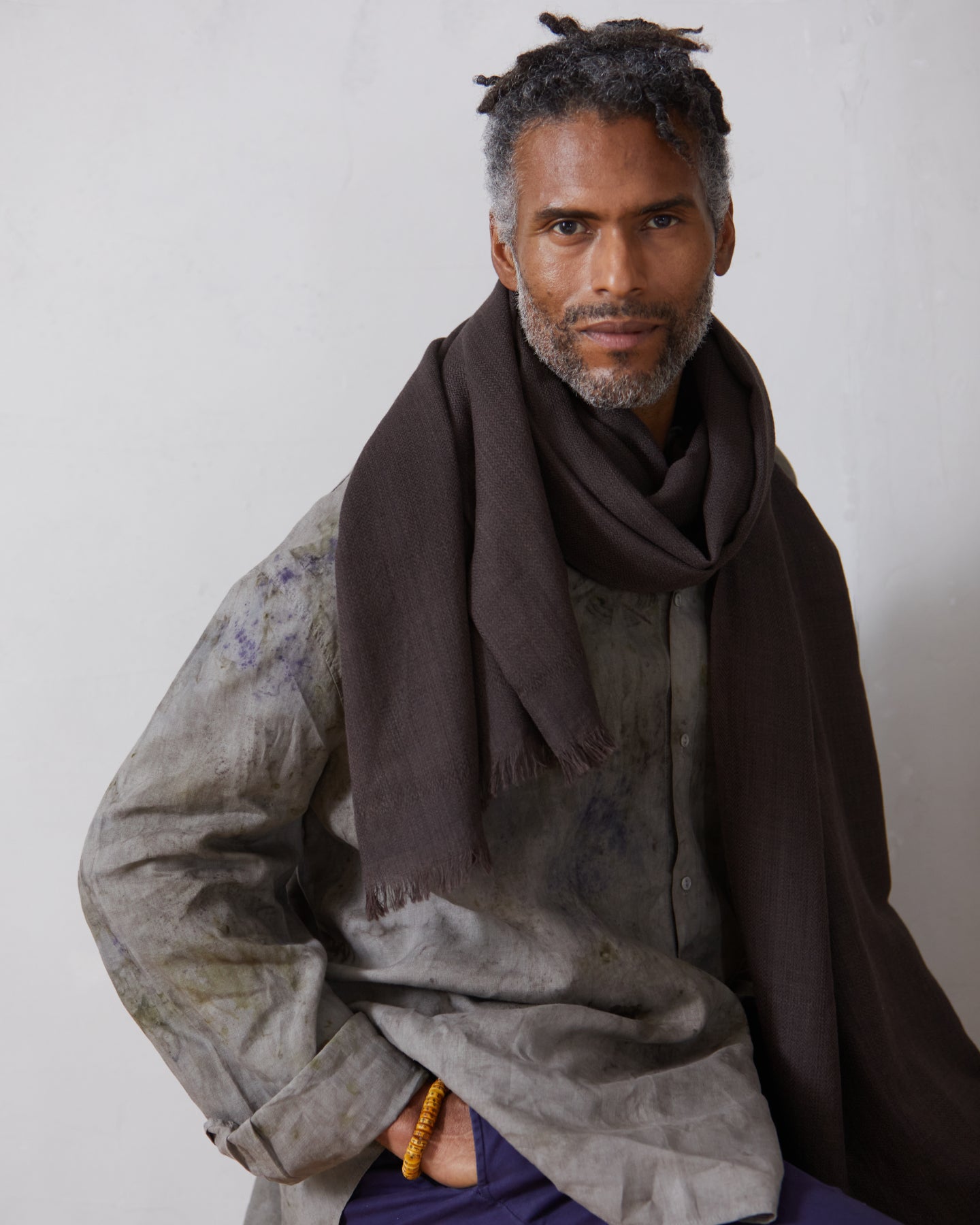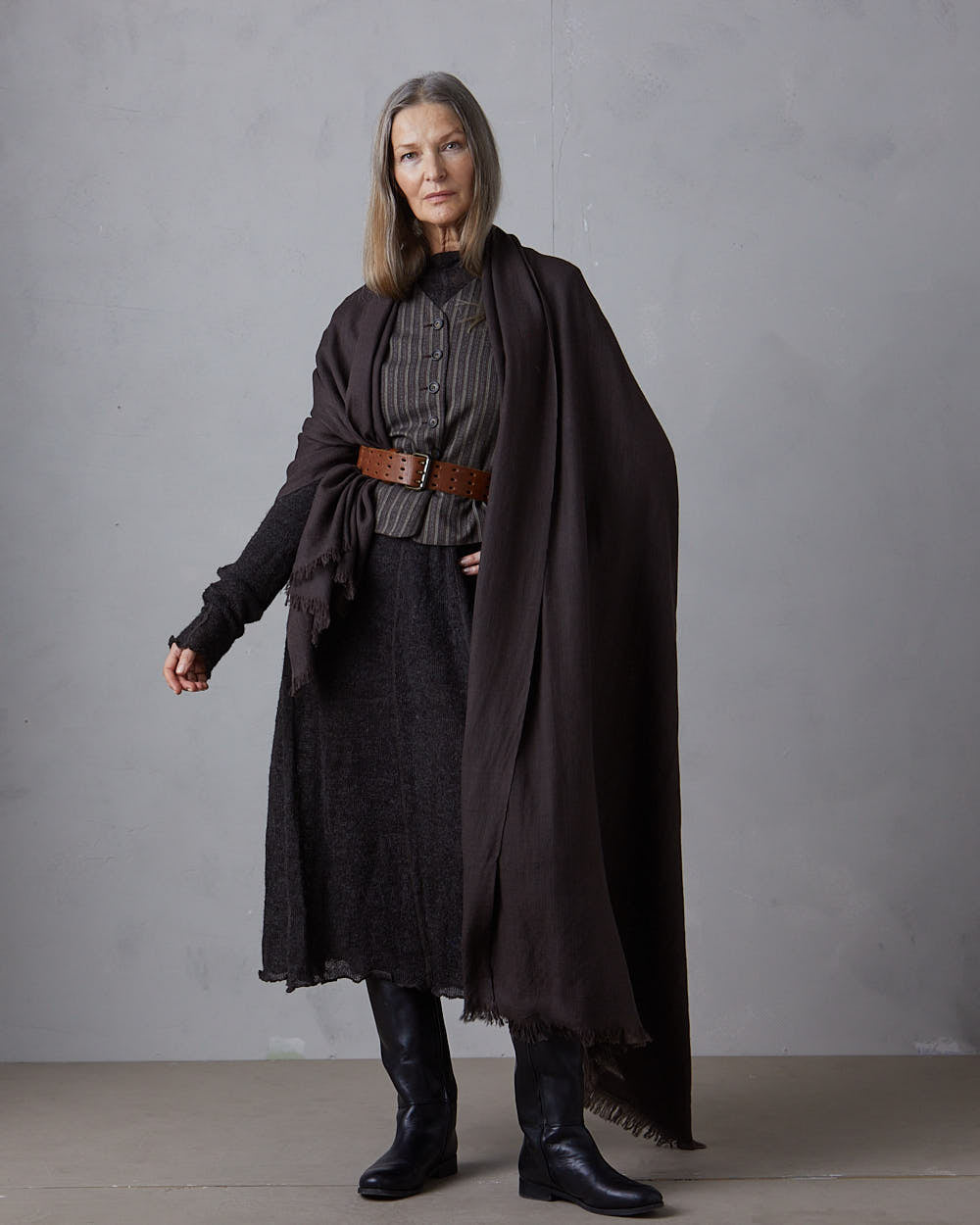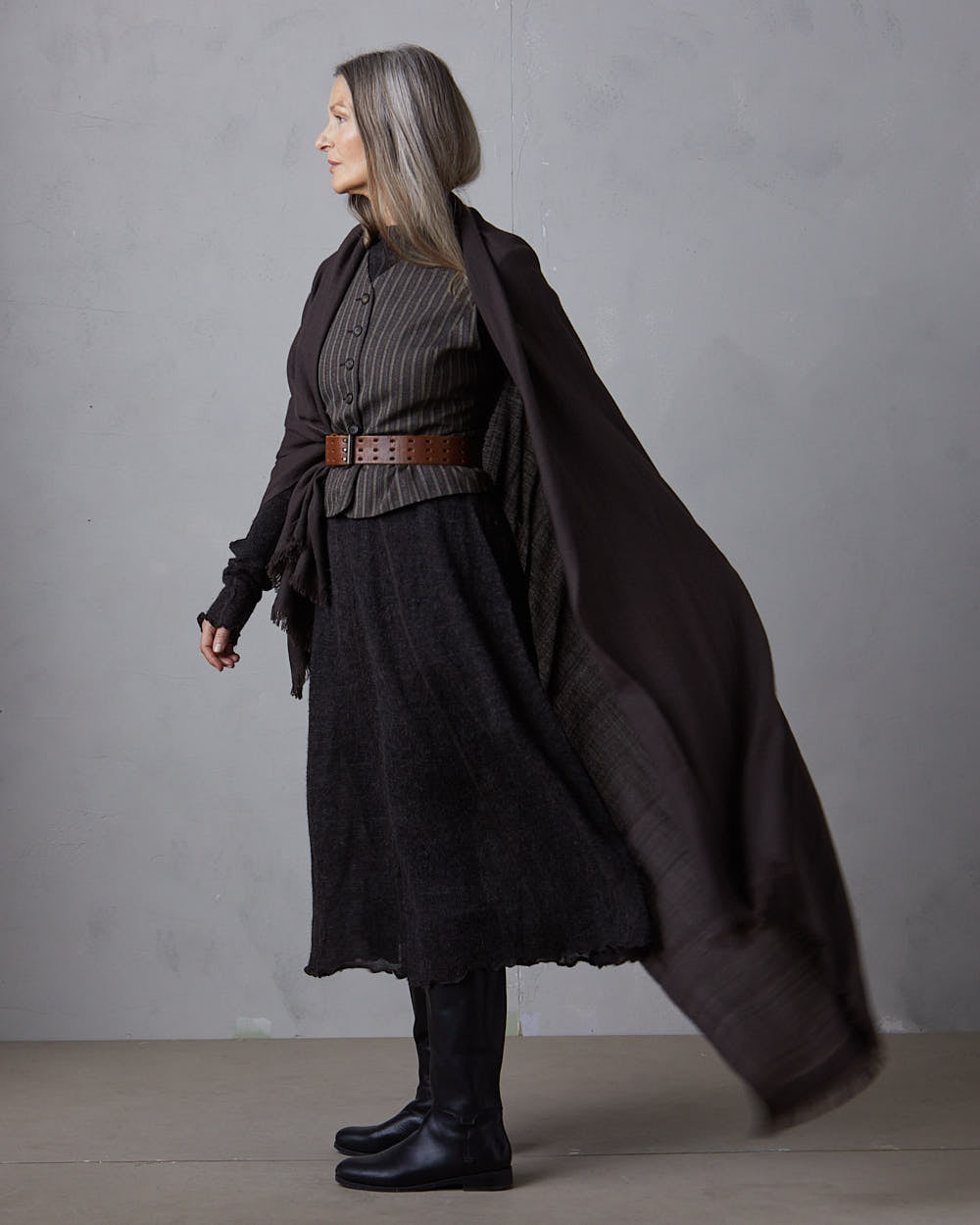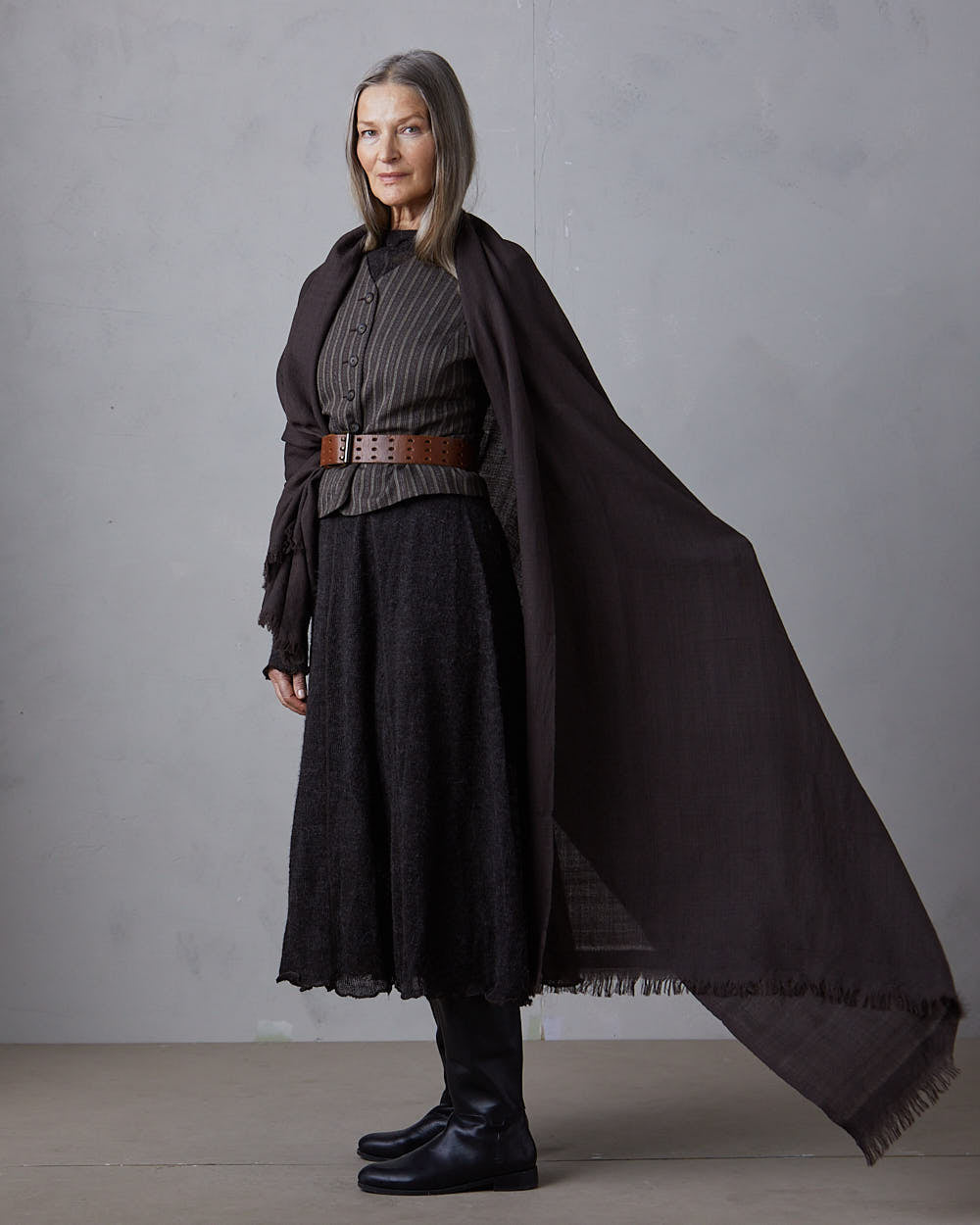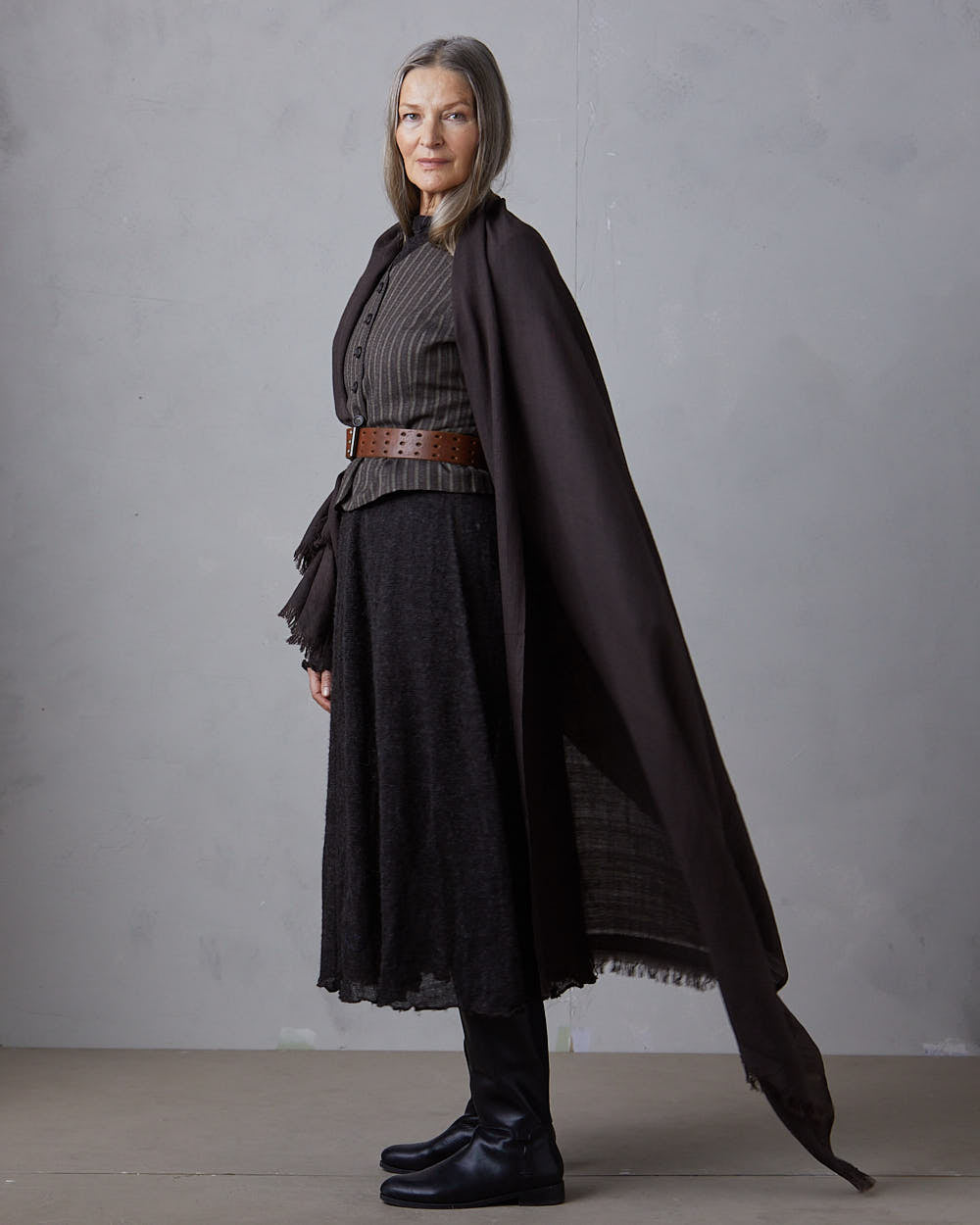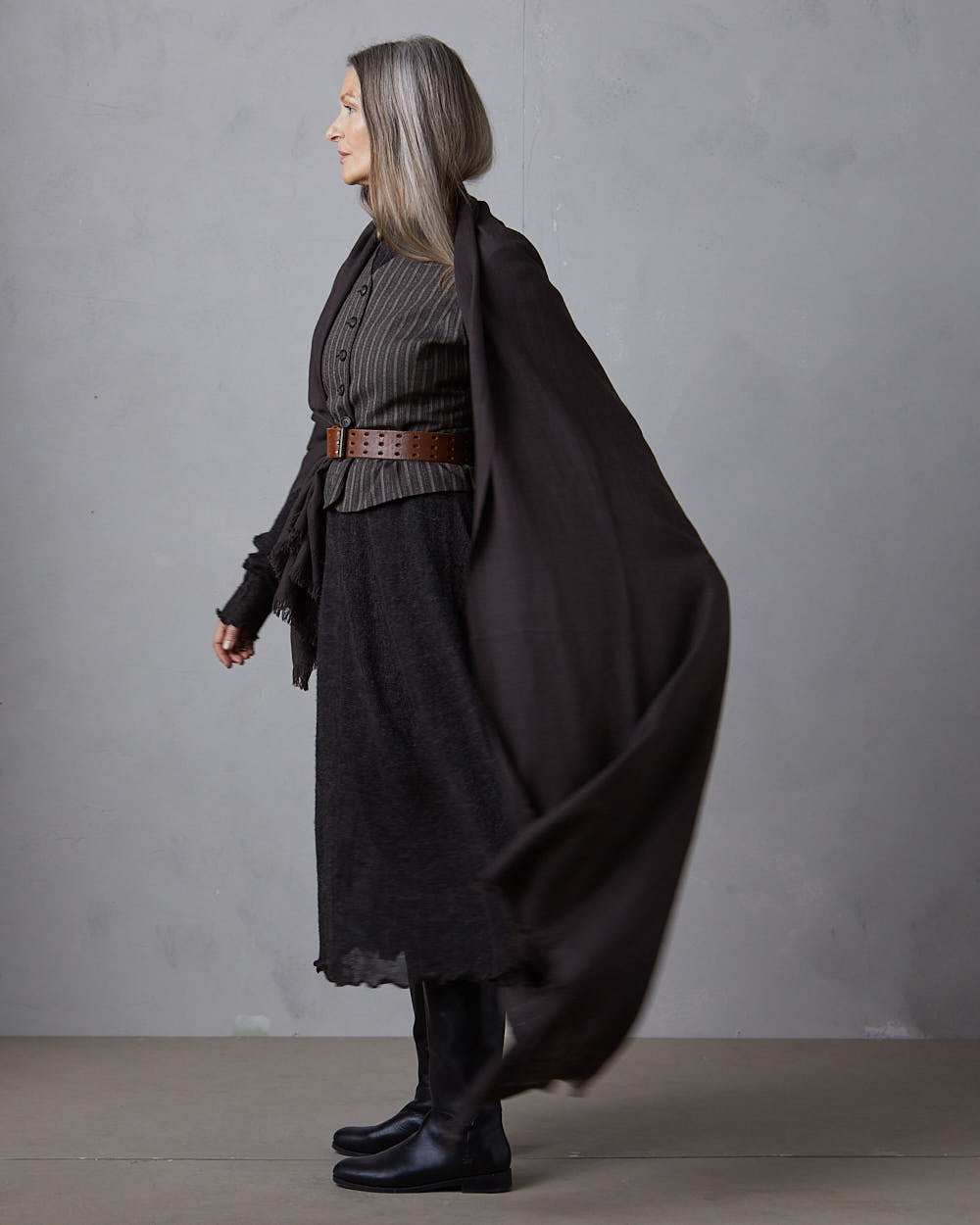 Pema West Bengali Merino Wool Shawl
Sale price

$175.75
Regular price
(/)
---
A large, generous shawl with lots of SPIRIT.
Hand-woven in a herringbone pattern and dyed on the slopes of the Himalayas. The cooperative Avani has carded, woven and dyed the wool carefully with natural elements such as leaves, flowers, fruits and materials found around the mountains and forests. The soft and warm merino wool has been sourced from West Bengal in Northeast India. The shawl can be used all year round as a scarf, a beautiful warm cape, a small blanket for rest and meditation, or in whatever way you choose.
The Pema Shawl is a tribute to our good friend, the Tibetan Monk Geshe Pema Dorjee, who inspired us to start Spirit of Threads. Some proceeds of its sale go towards his project in Nepal which helps educate women empowering them to make an independent living thus helping them avoid possibly being trafficked.

Material: 100% merino wool from West Bengal in north-eastern India.
Size: 50 x 195 cm
Hem: 1 cm fringe
Natural dyes:
10 Snow White – (no dyes used/colourless)
45 Pema Orange - Pieris Forest Flame shrub leaves
44 English Red - lac
50 Indigo Blue - plant extracts
65 Pine Green - indigo and pomegranate
99 Obsidian Black – Myrobolan tree
Origins: The yarn is hand-spun, hand-woven and naturally dyed at the Avani Cooperative in Uttarakhand, Himalayas.
Production Time: 55 days (sheep wool - 50 days; hand spinning - 2 days; natural dyeing - 1 day; weaving, finishing, fringe cutting, labelling - 2 days)
Durability and care: The Pema shawl is made entirely by hand from nature's vibrant materials and colours. Weaving and spinning by hand leads to the threads being wonderfully irregular, and the natural dyeing allows the colour to vary. Care for your new garment tenderly, and you will have a friend for life. Begin by hanging it out to air. When necessary, wash gently by hand in cold water and mild soap, then hang dry.

Read more about the Pema Project here. Read more about the Avani Cooperative here. Read more about materials and natural dyes here.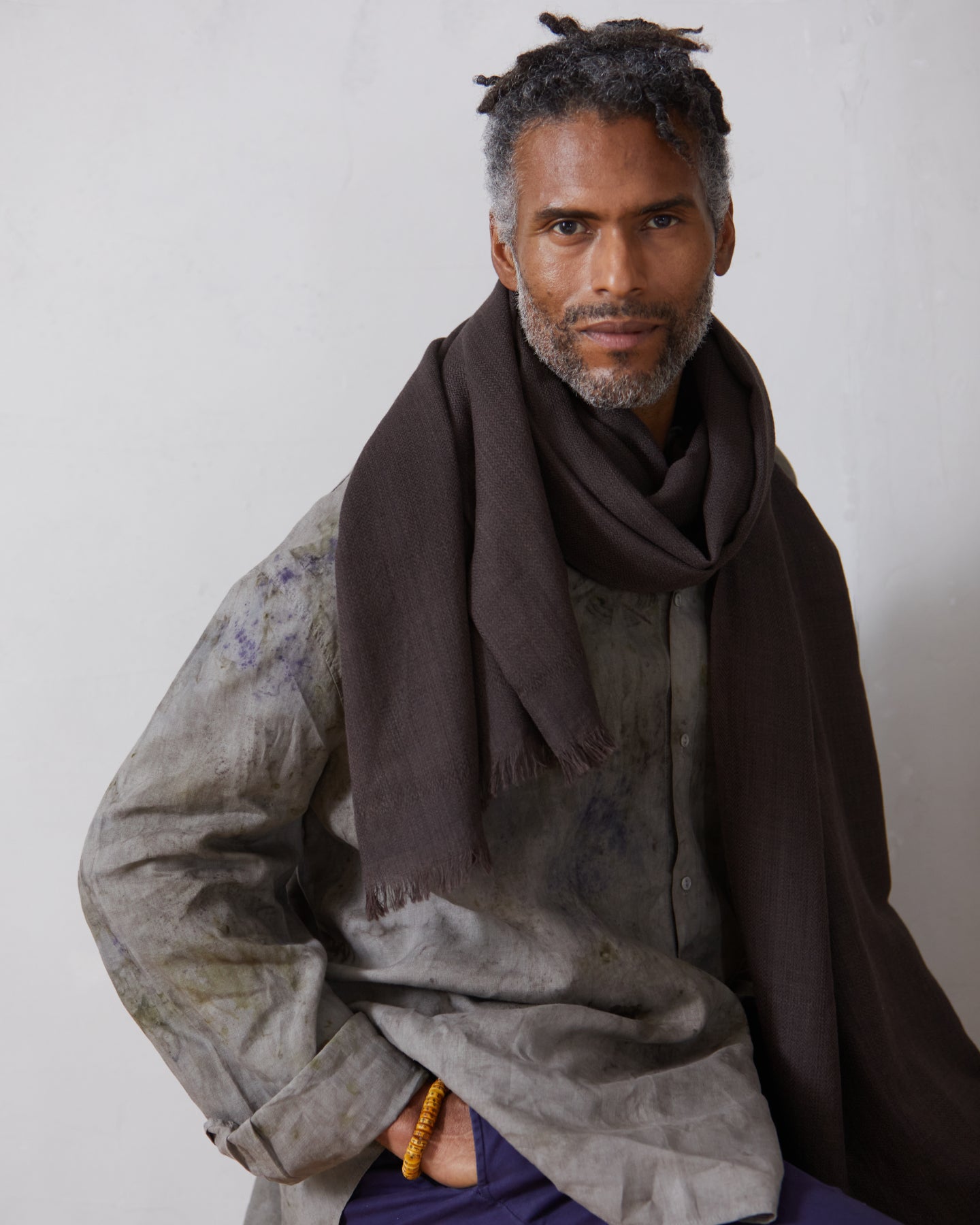 Pema West Bengali Merino Wool Shawl
Sale price

$175.75
Regular price
Choose options