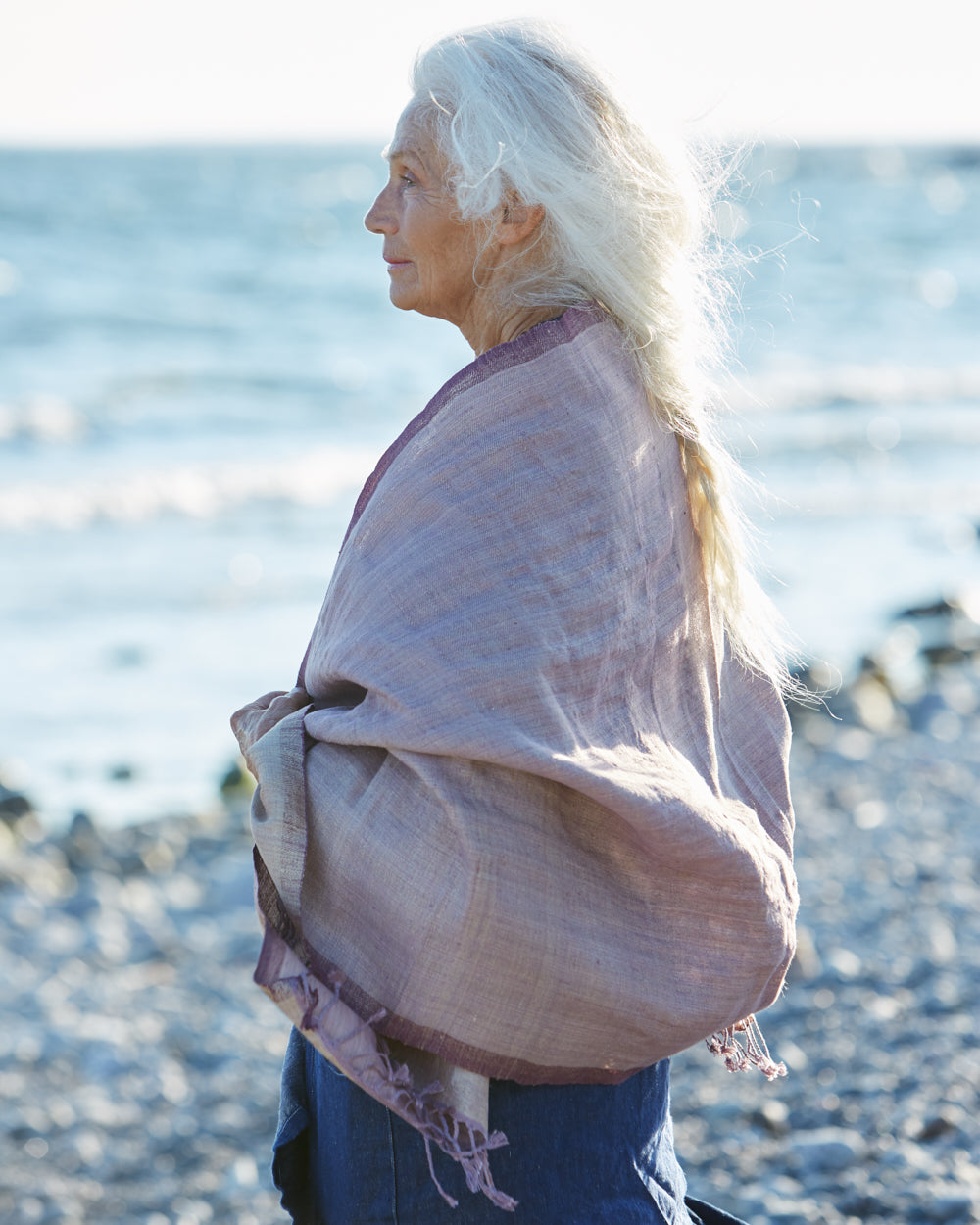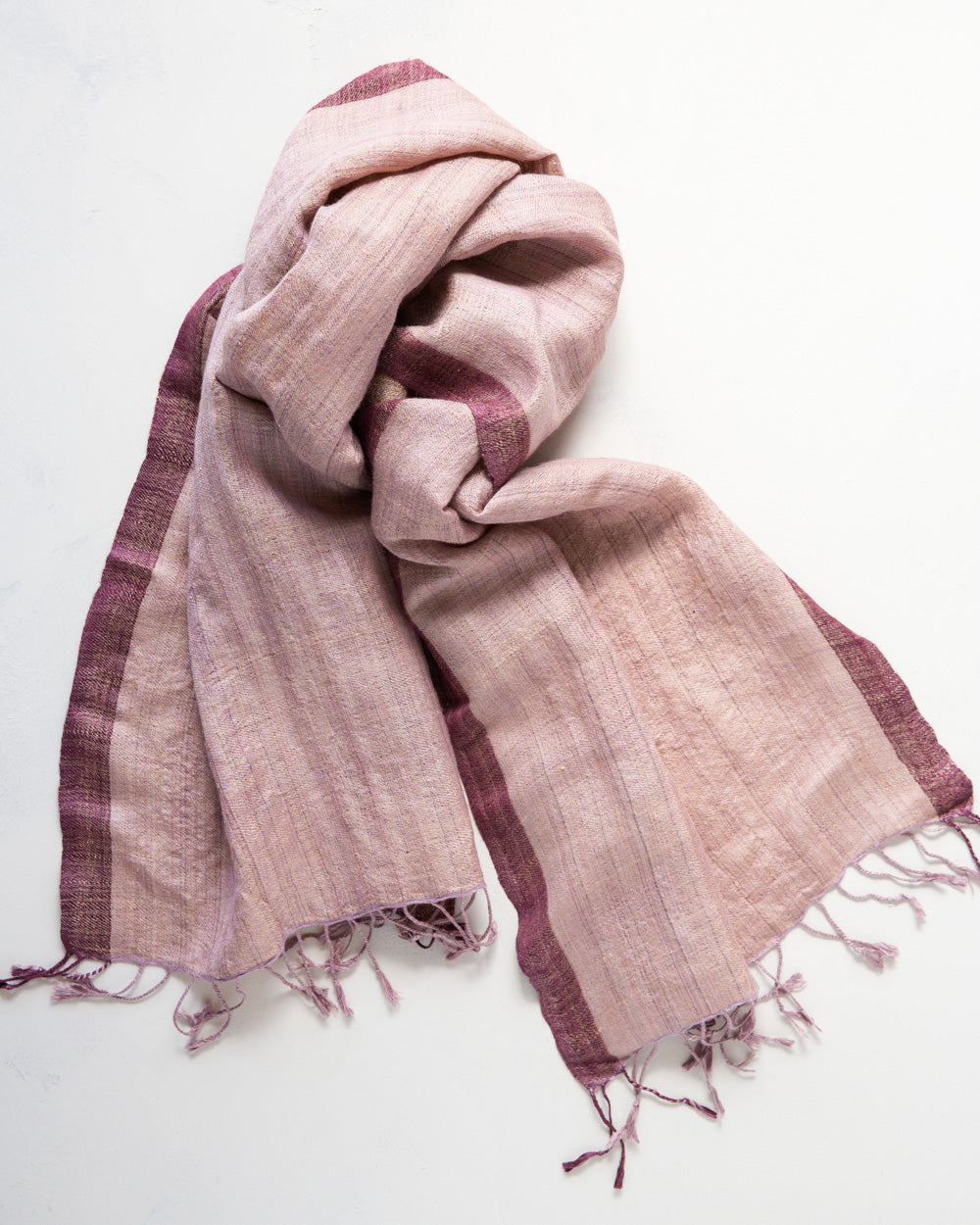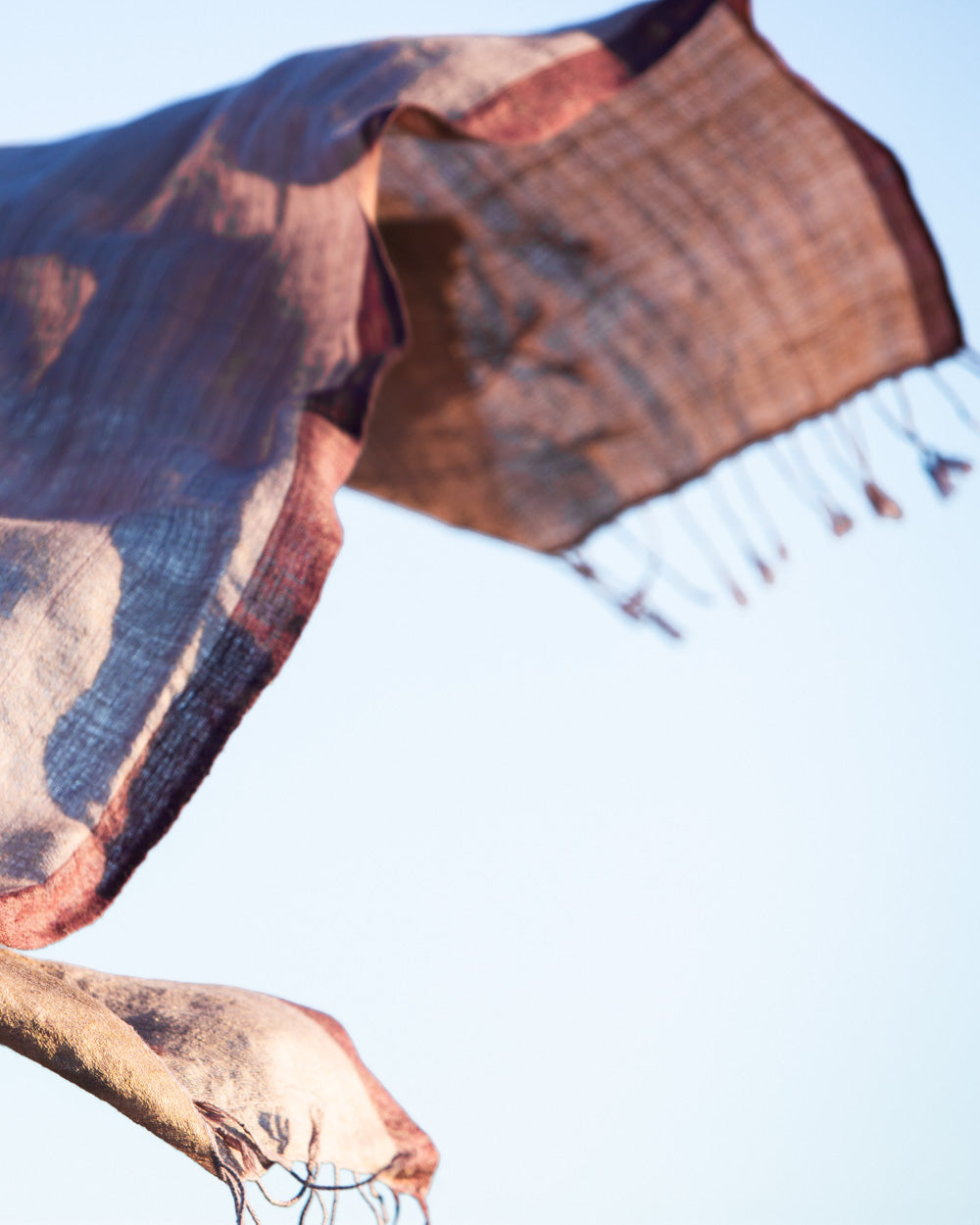 Wild Eri and Assam Muga Silk Shawl
Sale price

$308.75
Regular price
(/)
---
A shawl in wild eri and muga silk – precious as a fine piece of jewellery.
The combination of the eri and muga silk creates a fantastic lustre. Wild eri silk has a wonderful matte lustre and a structure that is linen-like. It is hand-picked from castor trees and barns. Muga silk has a natural golden and luminous tone. It is the most exclusive silk in India. The cocoons are hand-picked from Litchia polyantha and Michelis bombacina trees. Avani have carded, woven and dyed the wool carefully with natural elements such as leaves, flowers, fruits and materials found around the mountains and forests.
Material: 54% wild eri silk and 46% muga silk from Assam.
Size: 70 X 205 cm
Hem: 7 cm twisted fringe
Natural dyes:
10 Snow White – tea leaves and eupatorium, an umbellifer.
30 Cherry Blossom - lac
85 Grey Fog- myrobalan tree and tea leaves

Origins: The yarn is hand-spun, hand-woven and naturally dyed at the Avani Cooperative in Uttarakhand, Himalayas.
Production Time: 55 days: wild eri and muga silk cocoons, hand spinning - 2 days; natural dyeing - 1 day; weaving, finishing, fringe cutting, labelling - 2 days)
Durability and care: The shawl is made entirely by hand from nature's vibrant materials and colours. Weaving and spinning by hand leads to the threads being wonderfully irregular, and the natural dyeing allows the colour to vary. Care for your new garment tenderly, and you will have a friend for life. Begin by hanging it out to air. When necessary, wash gently by hand in cold water and mild soap, then hang dry.
Read more about the Avani Cooperative here. Read more about wild eri and muga silk here. Read more about materials and natural dyes here.
Wild Eri and Assam Muga Silk Shawl
Sale price

$308.75
Regular price
Choose options