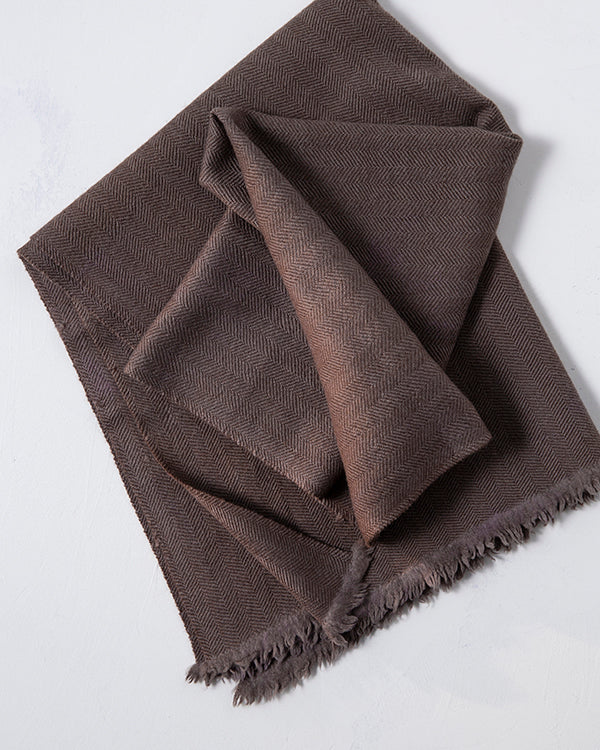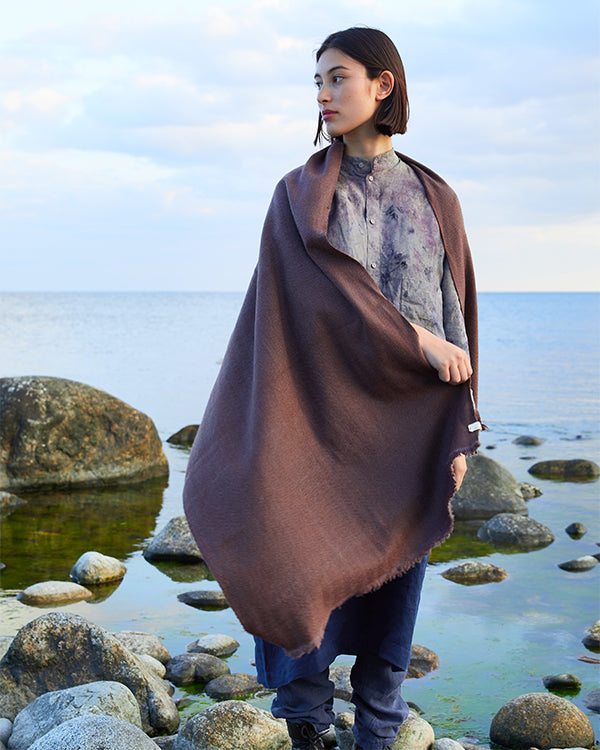 Yak and Merino Wool Shawl from Himachal Pradesh
Sale price

$161.50
Regular price
(/)
---
Wearing a garment made of yak wool is something a little "extra". The yak is a long-haired ox native to Himalayan high plateaus over 2500 metres. Its wool has been used for thousands of years by nomads in the area and is today considered rather exclusive as it is sometimes difficult to get hold of. The wool is gathered from yaks around the Kullu region where our supplier operates. To thin the dense and warm wool, we mix it with soft merino wool also sourced from the area. All carding, spinning and weaving are done on traditional wooden looms called KHADDI. The weaving technique is unique and is passed down from generation to generation. The weavers belong to their own little clan called Julahus. Dyeing is done with environmentally adapted modern pigments which fix to the fibres and retain their luminosity for a long time.
Wear this unique shawl with pride all year round.

Material: 50% yak wool and 50% merino wool from Himachal Pradesh, India
Size: 65 x 200 cm
Hem: 2 cm fringe
Modern Pigments:
10 Snow White
44 English Red
89 Umbra Brown
99 Obsidian Black
Origins: The garment is hand-spun, hand-woven and dyed in Himachal Pradesh in the Indian Himalayas by Marichiworld.
Production Time: 55 days (yak wool - 50 days; hand spinning - 2 days; natural dyeing - 1 day; weaving, finishing, fringe cutting, labelling - 2 days)
Durability and care: Weaving and spinning by hand leads to the threads being wonderfully irregular – a work of the hand. Gently care for your new silk and wool garment, and you will have a friend for life. Begin by hanging it out to air. When necessary, wash by hand in cold water and mild soap, then hang dry.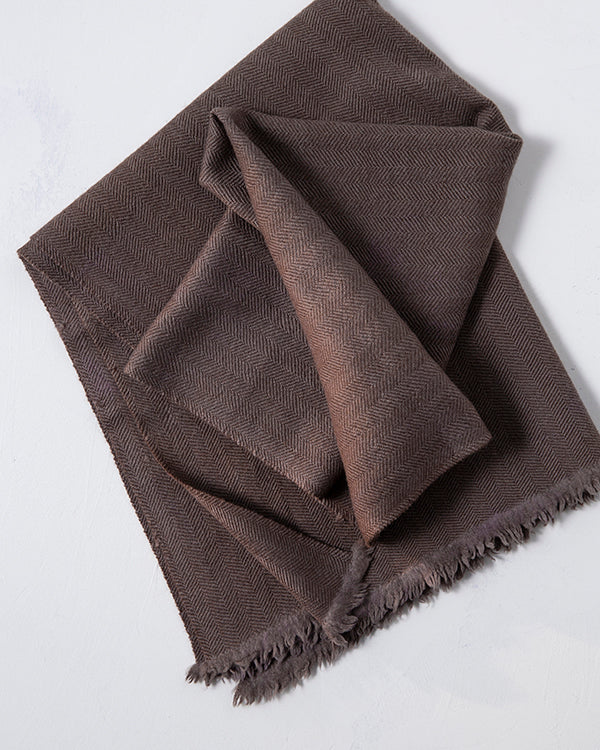 Yak and Merino Wool Shawl from Himachal Pradesh
Sale price

$161.50
Regular price
Choose options