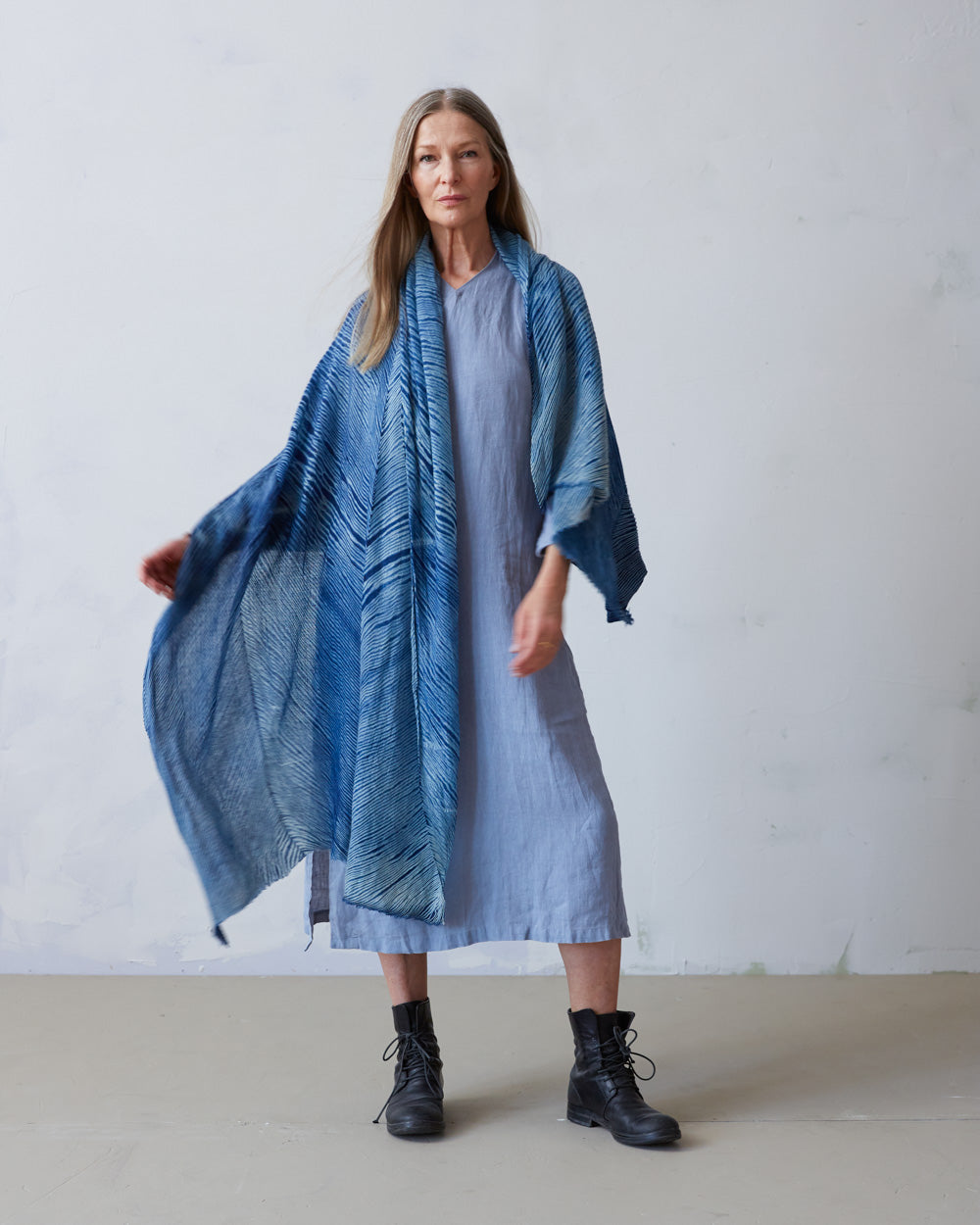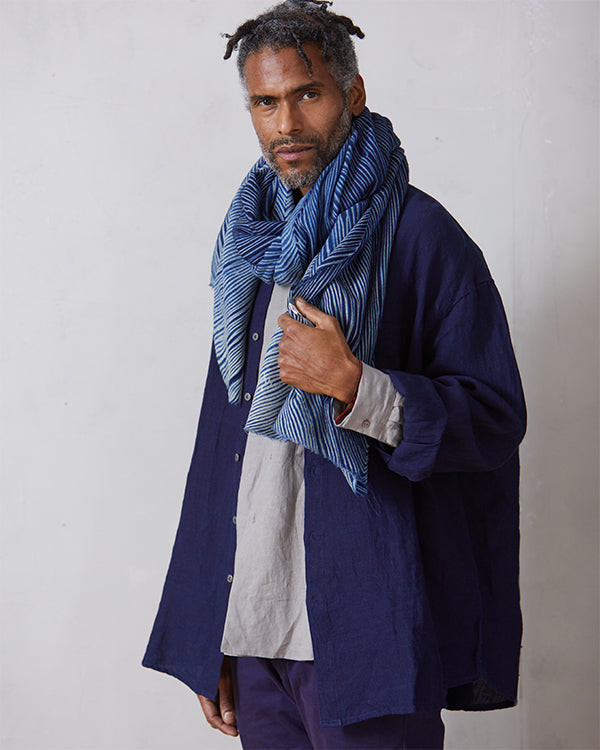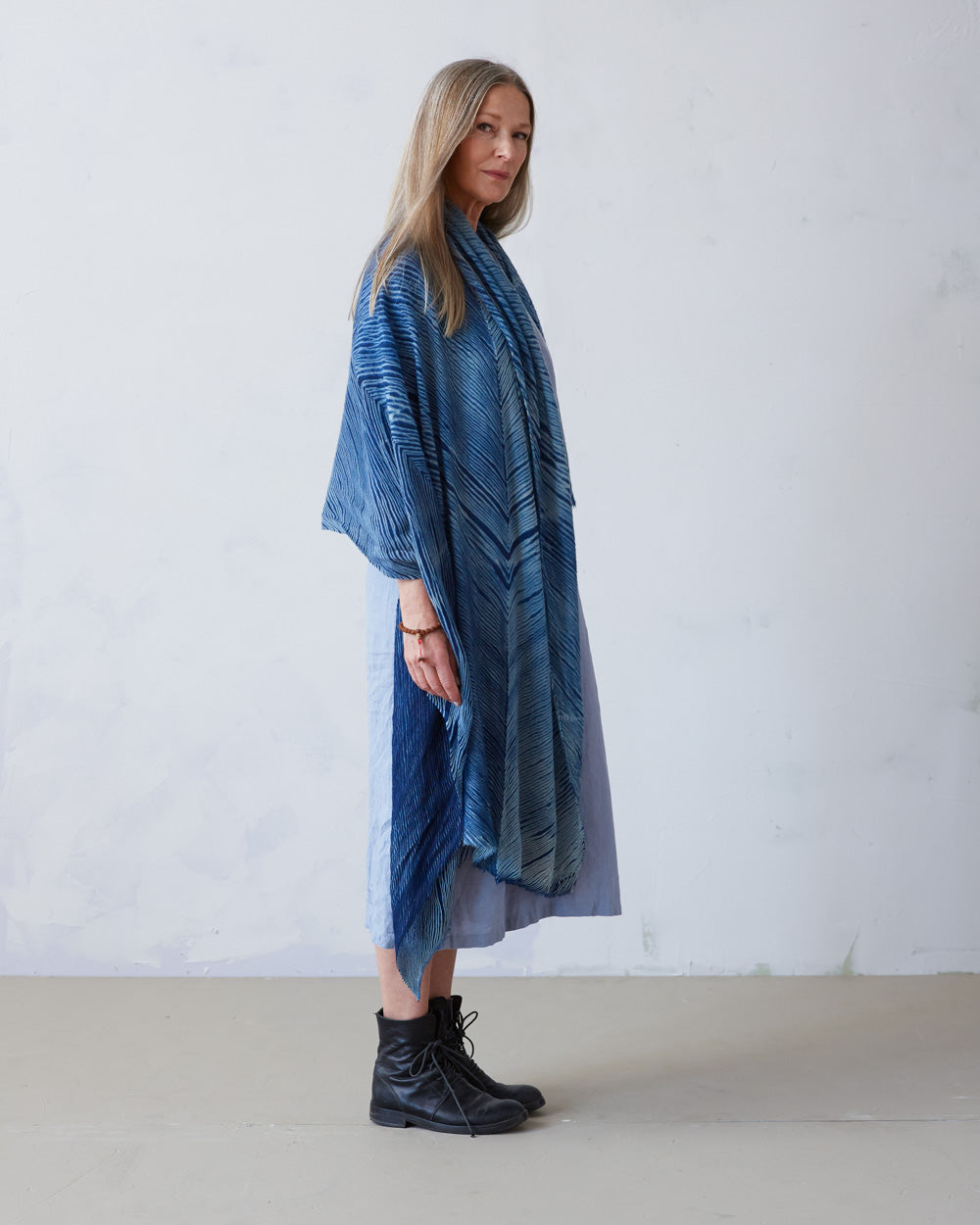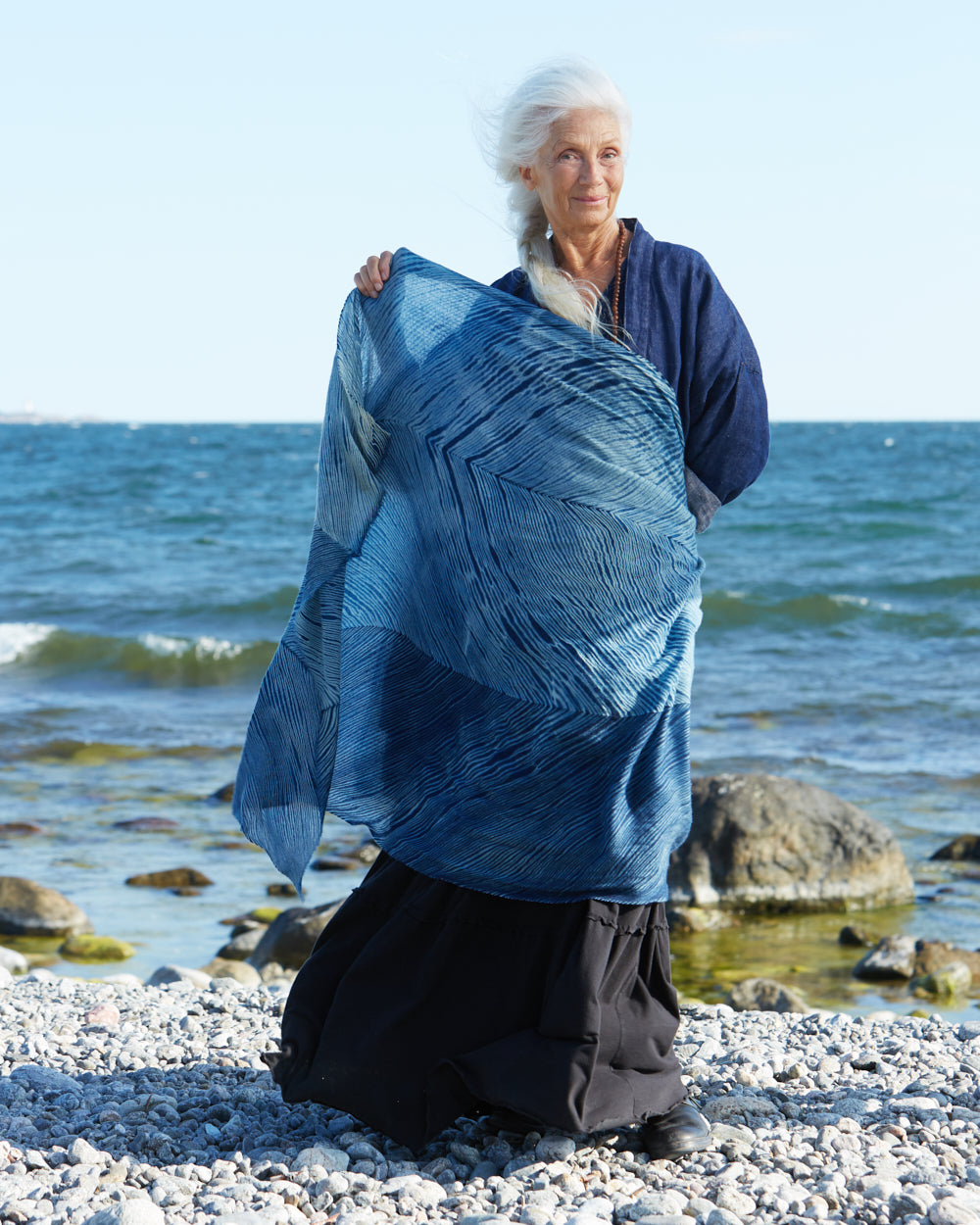 Arashi Shibori Indigo Pashmina Wool Shawl
Sale price

$361.00
Regular price
(/)
---
The softest pashmina wool knotted in the Shibori technique and dyed in genuine indigo – it doesn't get much better than this.
This large, sweeping shawl with irregular patches and indigo blue shades can be worn as a beautiful scarf or cape. Shibori is a batik technique that dates back to 8th century Japan where indigo was most often used as the dye. Arashi means storm in Japanese. The pattern is reminiscent of pouring rain. At Aranya, the Shibori technique has been learned from Japanese and American masters. The indigo plant is picked from the surrounding fields and prepared in a deep, thin vat stirred regularly. From inception to finished product, eeach stage in the process is a precise craft.
These unique shawls are all made in large, airy premises in the middle of the Cardamom Hills in southern India.
Material: 100% pashmina wool from Kashmir goats (thinner and finer than Kashmir wool)
Size: 100 x 200 cm
Hem: Rolled edge
Natural dyes:
50 Indigo blue - plant extracts
51 Indigo blue/ English red- lac and manjistha extracts
Origins: The yarn is hand-spun, hand-woven and naturally dyed in the Cardamom Hills, Kerala, India.
Production Time: 55 days: pashmina wool, hand spinning - 2 days; natural dyeing - 1 day; weaving, finishing, fringe cutting, labelling - 2 days)
Durability and care: The shawl is made entirely by hand from nature's vibrant materials and colours. Weaving and spinning by hand leads to the threads being wonderfully irregular, and the natural dyeing allows the colour to vary. Care for your new garment tenderly, and you will have a friend for life. Begin by hanging it out to air. When necessary, wash gently by hand in cold water and mild soap, then hang dry.
Read more about Aranya here. Read more about Shibori and indigo here.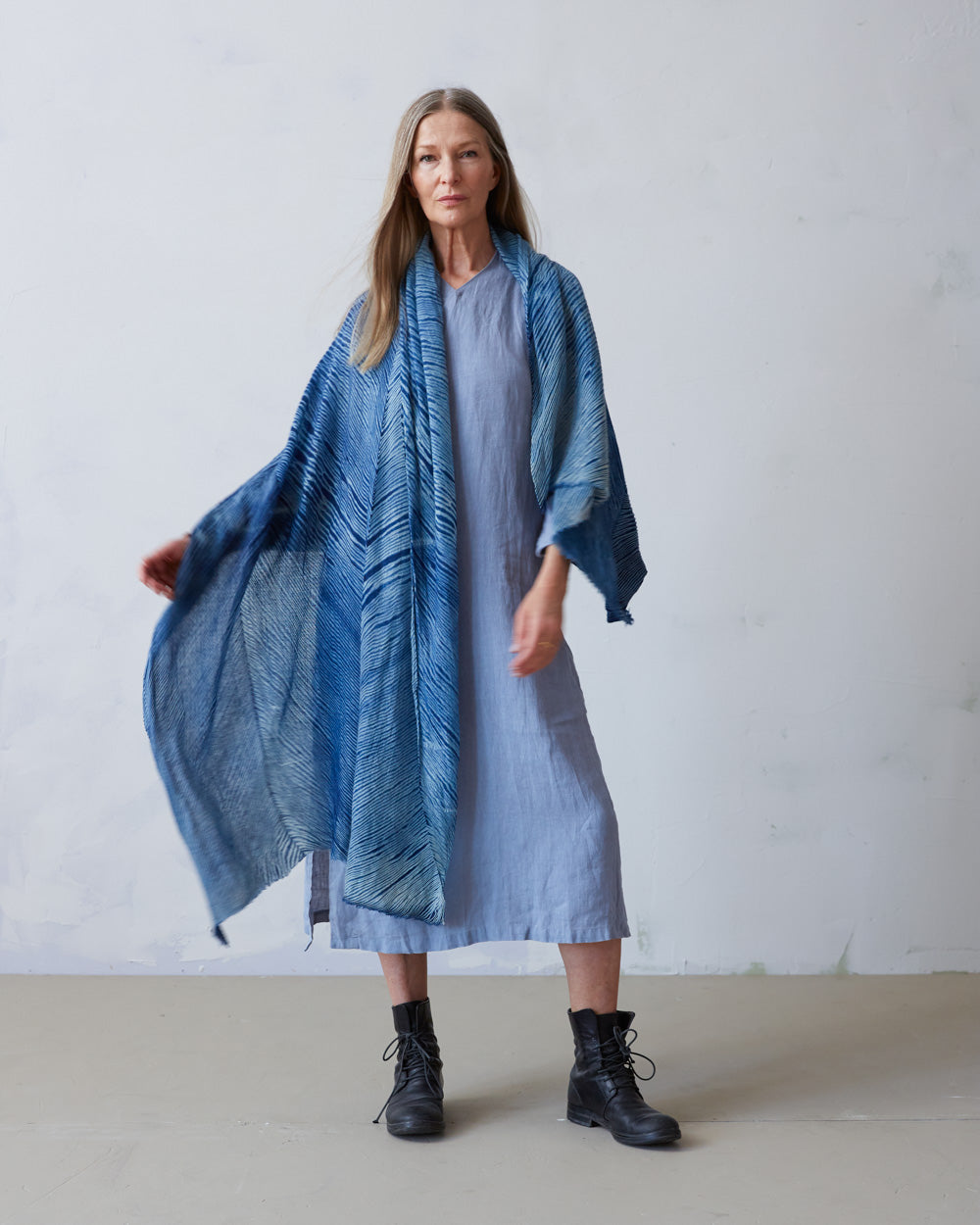 Arashi Shibori Indigo Pashmina Wool Shawl
Sale price

$361.00
Regular price
Choose options