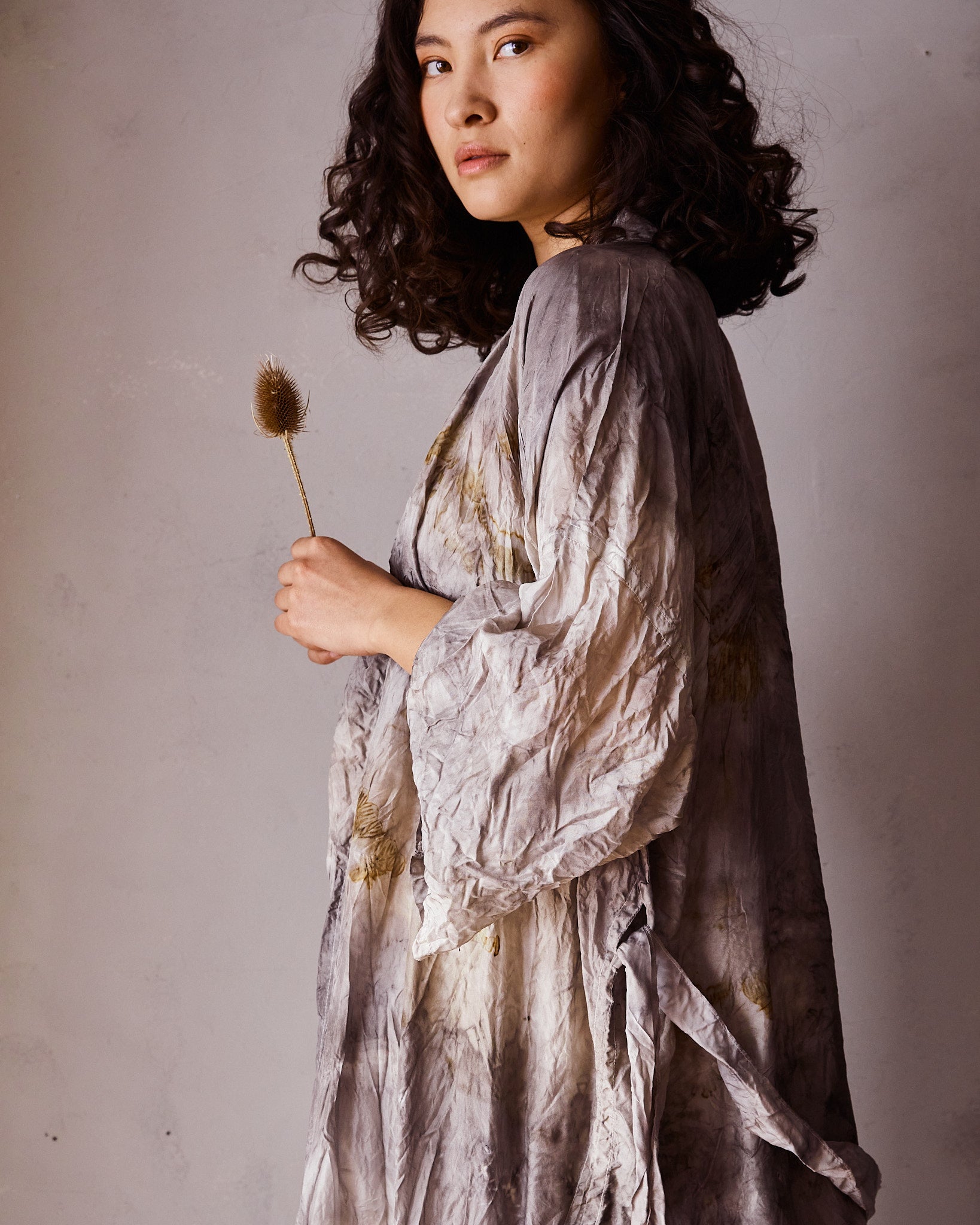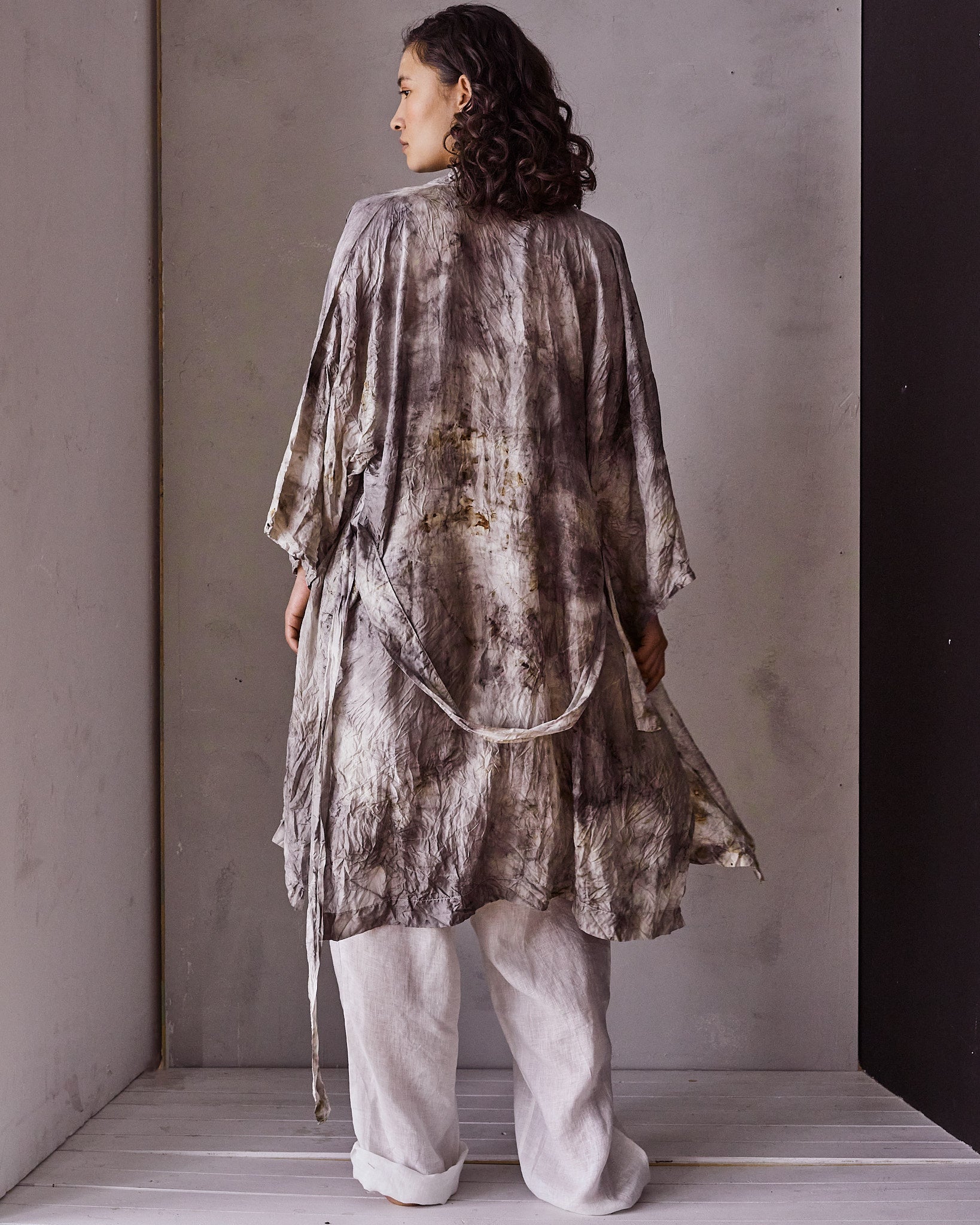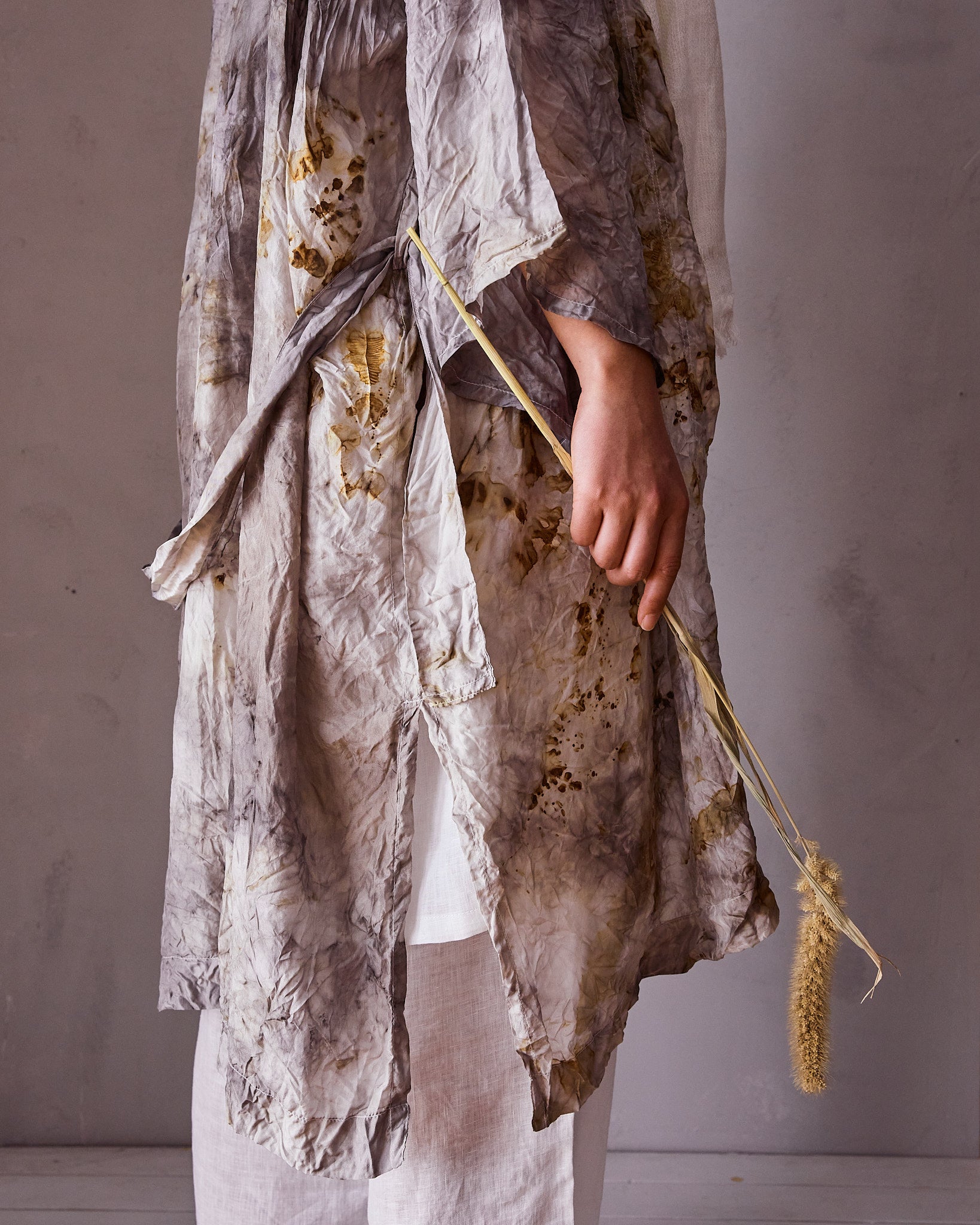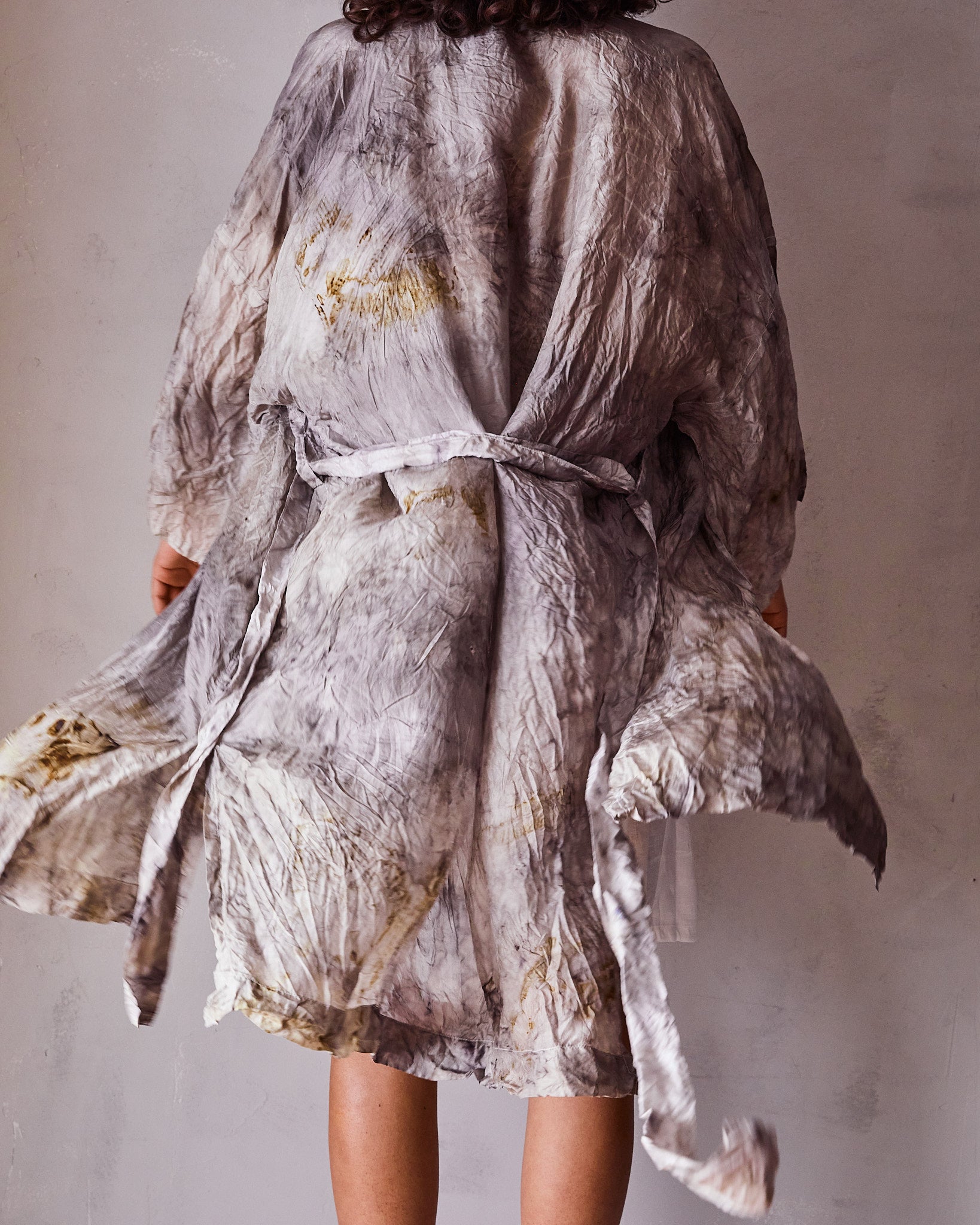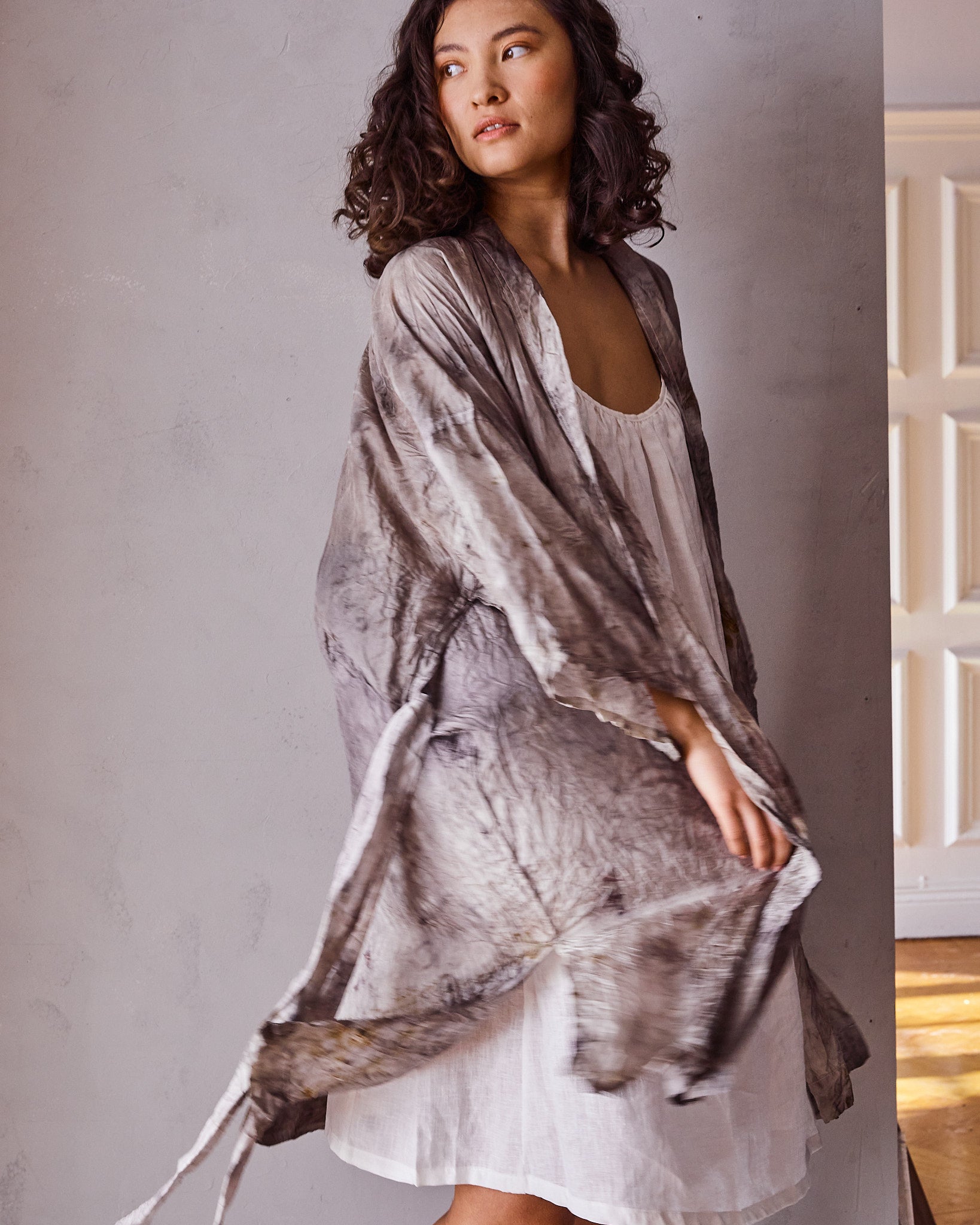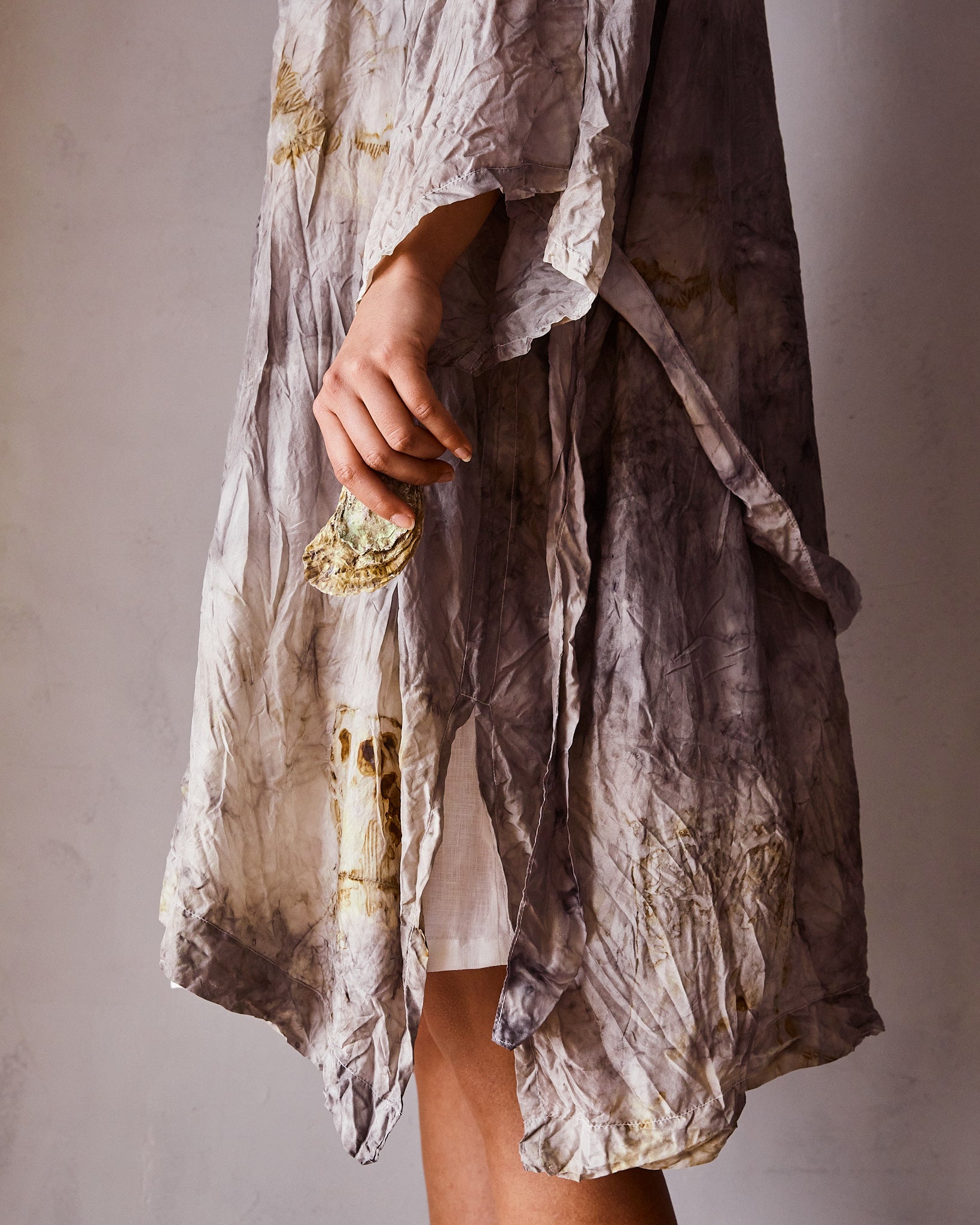 Naturally Dyed Short Kimono in Silk
Sale price

$266.00
Regular price

$266.00
(/)
---
A unique komono naturally dyed in Stockholm spruce needle and rust.
A short, comfortable model with a belt, appropriate for parties or everyday wear. Can also be used a luxorious bathrobe.
This soft, hand-woven silk from our friends in Kerala has been dyed by Petra Holmström in Stockholm. Petra has perfected her Natural Dyeing technique over 15 years. Specially selected plants, minerals, vegetables and mushrooms are beaten, pressed and folded directly into the fabric. The result is a one-of-a-kind garment, a wonderful, wearable explosion of colour.

Material and Origins: 100% 40g muberry silk from Aranya in Kerala India
Size: One Size (fits S - XL)
Measurment: Chest, 70cm; totalt length, 106cm. The silk has been wahed; therefore it will not shring.
Colour: 85 Misty grey

Production Time: 50 days: silk is hand-picked and spun - 2 days; natural dyeing - 1 day; weaving, finishing, fringe cutting, labelling - 2 days; plant dyeing in Petras kitchen - 5 days.

Durability and care: Weaving and spinning by hand leads to the threads being wonderfully irregular. Care for your new garment, and you will have a friend for life. Begin by hanging it out to air. When necessary, wash by hand in cold water and mild soap, then hang dry.
Read more about Aranya here.
Read more about natural dyeing here.

Choose options